Medford Farmers Market now in its seventh summer season!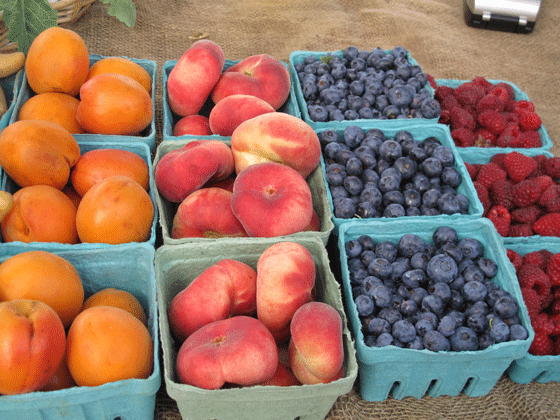 The Medford Farmers Market begins the summer season Thursday, June 6th!
About twenty local farmers, growers, and other producers will be available to directly sell a wide variety of fresh and handmade goods.
The Farmers Market is open every Thursday, 3-7 pm, on the lawn at 1 City Hall Mall, behind Medford City Hall. The Market will run through October 17th.
Shoppers will be able to choose from produce vendors, hand-crafted pasta and cheeses, locally raised meats, Massachusetts wines, locally baked breads, fresh flowers, candies and desserts, sauces and dips, popsicles, jewelers, and the always wildly popular donuts.
The Market also offers a matching EBT/SNAP benefit, as well as WIC and Senior coupons for use at the market.
Each week local musicians will entertain shoppers. Free parking is available behind City Hall or across the street.
For more news about the Medford Farmers Market, please visit www.facebook.com/MedfordFarmerMkt or email medfordfarmersmarket@gmail.com.